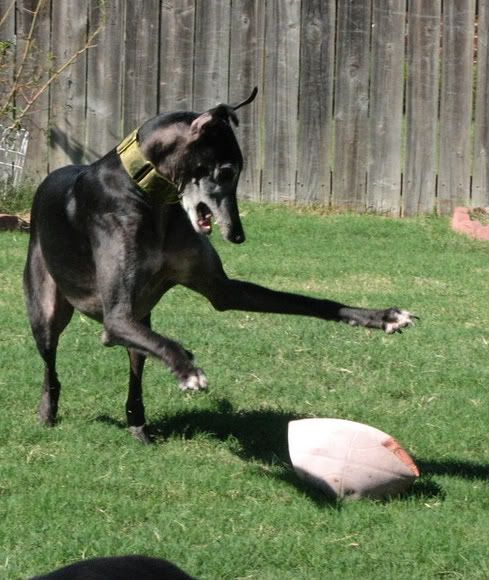 A few days before I adopted Henry, I joined a board called GreyTalk, and sought out advice on epilepsy. A dear woman came on, by the name of Judy, and she told me about one of her Greyhounds who had epilepsy, Saint.
Saint was having 4-6 Grand-Mals a week before he joined Judy and Mike's family. They brought him home, and he was a very sad looking hound who hung his head low. Two days after they brought him home, he went into cluster and was taken to the e-vet. It was then that they started meds.
After the first several weeks of being on meds, and having some time to recover from the seizures, Saint really came out of his shell, and now stands a tall proud boy. =)
And today Saint has accomplished something huge! Today he has made it FOUR YEARS without any seizures at all!
Yay Saint!!!!!!!!!